I have two teenagers
and lots of times I hear "why not" "seriously" "really mom"
along with lots of others like "how come".
With playing with the template from Humpty Dumpty challenge
(yep it was last months) by
Keepscrappin Designs,
and my wacam tablet I had really fun being creative and
playing with the blend modes.
Oh and the brushes.
I don't think dude came out too bad :)
I clipped papers for his clothes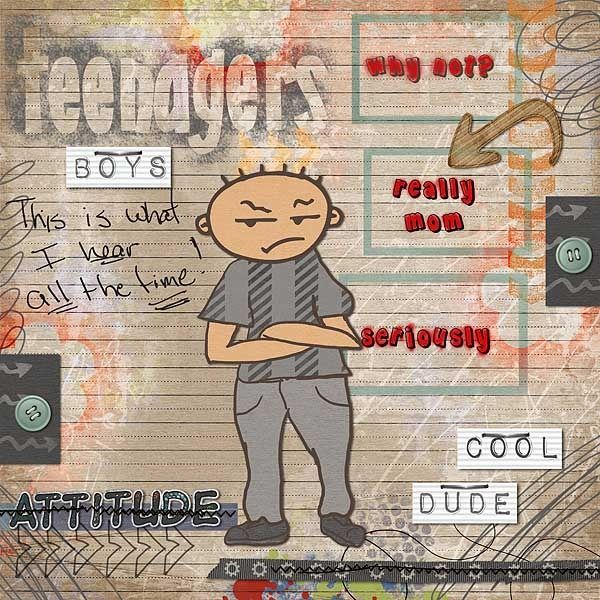 I used Boyz Only by Ldrag Designs
and Teen Scene by Down This Road Designs and Memory Clips