Hi Everyone, Just wanting to let you
what fun events that are coming up at BrownieScraps.
First we got the August Addicts Membership for $6 til August
the first then it goes up to $9. This month it is hosted byAngi, Down this Road Designs.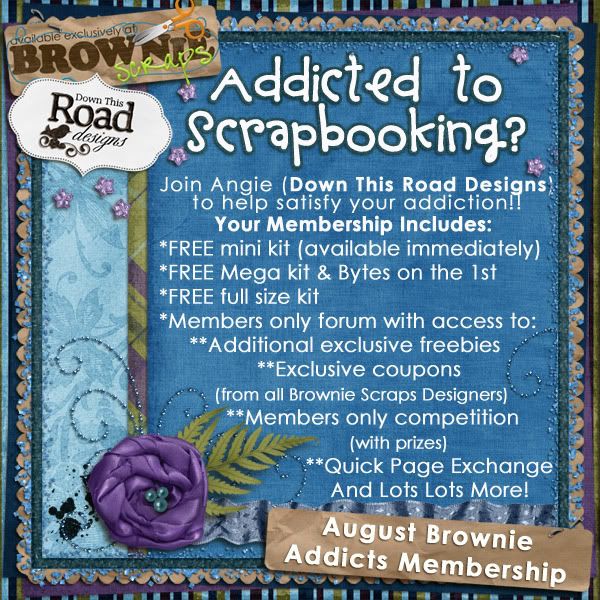 Image is linked to take you straight to the store so you can purchase your membership :)
Next we have the Designer Survivor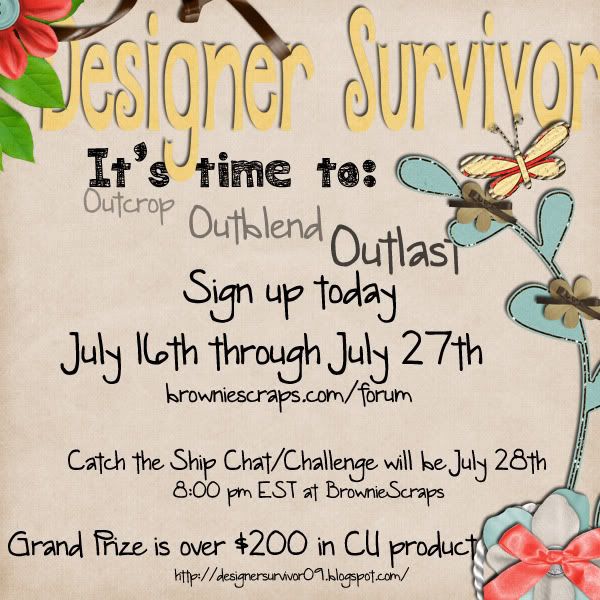 Hurry and sign up for deadline is tomorrow.
Image is clickable to take you straight to the blog :)