Brownie Scraps is having a weekend sale
Be sure to hop on over and check it out!
And if you spend $10 you can get the Nov Collab free!
ScrapMatters is having a sale too.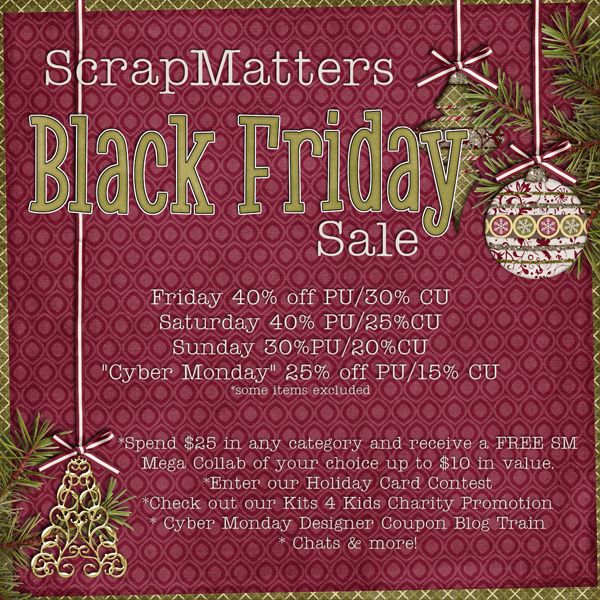 So hope on over to ScrapMatters to and check out what they have.
Images is linked.