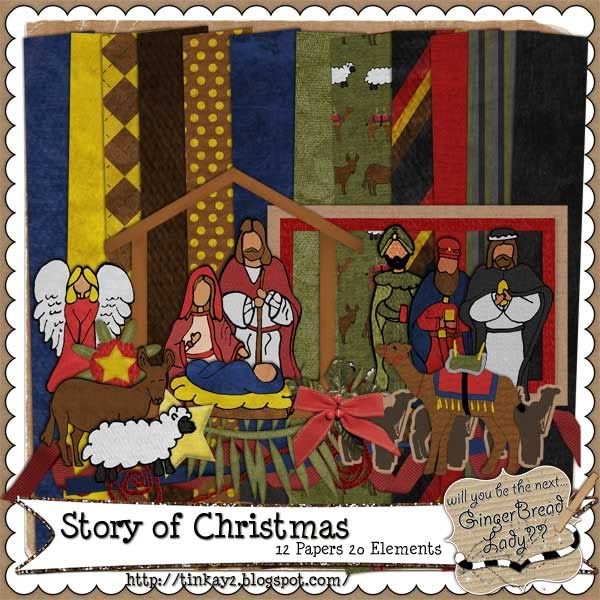 This is my third submission for the designer challenge at Ginger Scraps.
My favorite time of year is Christmas.
It is when my Savior was born!
So i got my inspiration from the Bible.
Luke 1:26 to Luke 2:20.
I hope everyone enjoys the the kit.
Everything was done by me, I only used cu brushes
for textures.
It has 12 papers and 20 elements.
You can get the papers here but you will have to go to Ginger Scraps to get the elements:)
Paper 1
paper 2
Elements